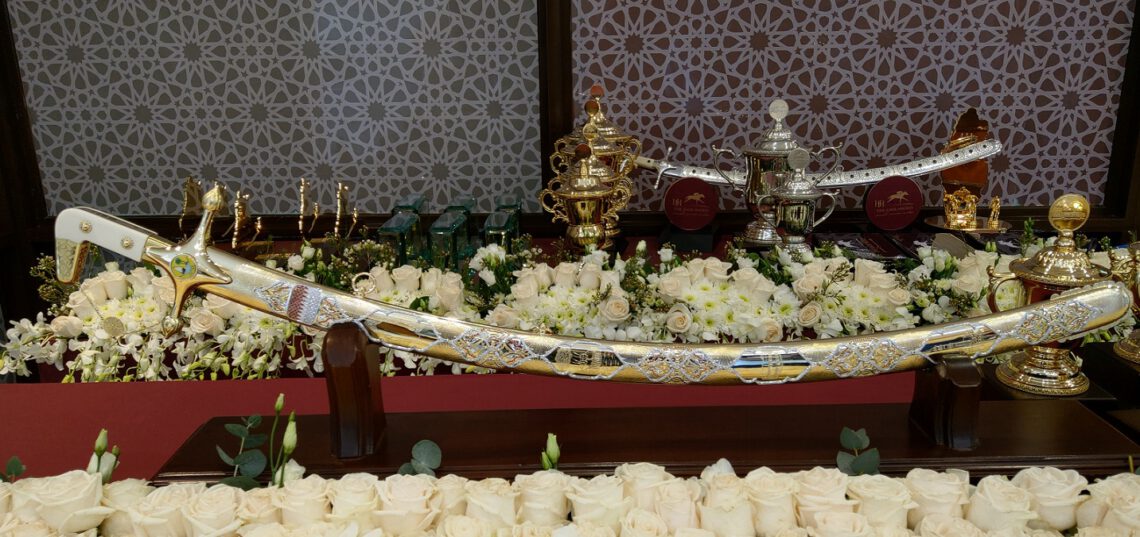 HH The Amir Sword Festival – Pferderennbahn Al Rayyan Doha
Wie in jedem Februar findet auch und trotz Corona in 2021 vom 18. – 20. Februar das Highlight des Jahres im Galopprennsport Qatar´s statt.
Auf dem Programm stehen 24 Leistungsprüfungen für Englische und Arabische Vollblüter, für die mehr als 4,3 Millionen US-Dollar Preisgelder ausgelobt wurden.
Höhepunkt des dreitägigen Festivals sind am 20. Februar das H.H THE AMIR TROPHY (QA GR 1) und H.H THE AMIR SWORD (GR1 PA) mit jeweils 1 Million US-Dollar Preisgeld. Aus den Händen des Emir´s von Qatar bekommt der Sieger den Pokal in Form eines goldenen Schwertes überreicht. Alle Starter an diesem Renntag werden ausschließlich vom Qatar Race & Equestrian Club eingeladen.
2017 gewann das "Goldene Schwert" der im Gestüt Graditz (Freistaat Sachsen) gezogene Hengst "Chopin" im damaligen Besitz des ehemaligen Springreiters Maher Ebrahim Lutfalla (Bahrain).