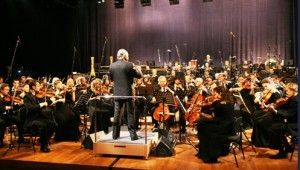 Dance with the Orchestra
6.11.-8.11, Doha Convention Center
An drei Tagen performt das Qatar Philharmonic Orchestra unter der Leitung von Bob Ross nicht nur für Schulklassen beschwingte Klassik-Stücke von Henry Purcell, Bach, Tschaikowski und anderen.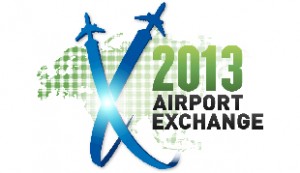 Airport Exchange 2013
11.11.-13.11.2013, Doha Convention Center,
alle Infos unter
Seit 2006 findet diese wichtige Messe und Konferenz für Flughafenbetreiber und Luftfrachtunternehmen alternierend in Europa und Asien statt. Dieses Jahr werden in Doha Experten und Planer einen Blick in die Zukunft werfen. Unter dem Motto "Airports 2020" werden neuste Entwicklungen und zukünftige Standards für Flughäfen unter die Lupe genommen.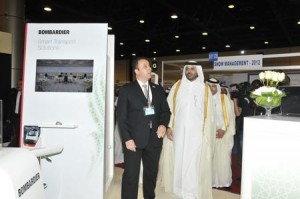 Trans4 2013
26.11.-28.11.2013, Doha Convention Center, alle Infos unter
Qatar boomt in jeder Hinsicht und so ist es kein Wunder, das eine der größten Transport- und Logistik-Messen weltweit in Doha stattfindet. Experten stellen die neuesten Technologien in den Bereichen Bahn, Versand und Fracht vor, kommen mit den örtlichen Entscheidungsträgern in Kontakt.
In der Infrastrukturentwicklung Qatars nehmen Verkehr und Transport eine entscheidende Rolle ein. Kein Wunder, denn der neue Flughafen, der neue Schiffshafen und die im Entstehen begriffenen neuen Megacitys stellen das Golfland vor nicht unbedeutende logistische Herausforderungen.


Ajyal Youth Film Festival
26.-30.11., Doha Film Institute, Katara, weitere Infos
Das Doha Film Institute veranstaltet zum ersten Mal dieses spezielle Filmfestival für Kinder und Jugendliche. Die Mitarbeiter des Instituts haben Filme aus der ganzen Welt gesichtet und für drei Altersgruppen zusammengestellt: Mohaq (für 8-12 Jährige), Hilal (für 13-17 Jährige) und Bader (für 18 bis 21 Jährige).


Für die entsprechenden Altersgruppen können sich noch Kinder als Juroren bewerben, die am Ende des Festivals die besten Filme aus den verschiedensten Kategorien küren.
Begleitend zum Festval wird eine umfassende Schau zum Thema Anime und Manga mit Kostümen, Artworks und Filmausschnitten gezeigt. Am 26.11. findet der Otaku Cosplay Wettbewerb statt. Anime- und Manga-Fans verkleiden sich als ihre beliebtesten Charaktere und für die Gewinner gibt es am Ende tolle Preise!
Adam & Selina – Masters of Illusion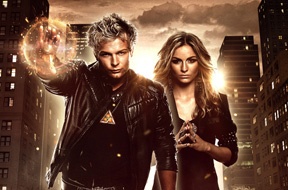 Das australische Geschwisterpaar gilt als eines der besten Magier-Duos der Welt und hat mit seinen Auftritten schon Millionen Menschen von Las Vegas bis Tokio begeistert. Ihre Shows sind modern, witzig, atemberaubend, voller fantastischer Illusionen und lassen selbst ausgemachte Skeptiker der Magie verzaubert zurück.